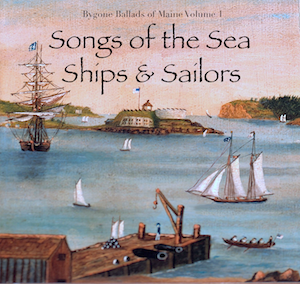 Julia and I (mostly Julia) have been working on a book of traditional songs collected in Maine in the early 20th century. We were on the verge of self-publishing when the manuscript was picked up by Loomis House Publishing. Bygone Ballads of Maine, Vol I – Songs of Ships & Sailors contains 162 nautically themed songs, with attendant notes. This is not an archival work — our intention is to have a book that can be used by singers. To that end we have "mended" songs where there were missing verses or lines, either by pulling from other versions or by adding new material. 
For those who want to hear them we have made a page with mp3 files of all the melodies.
We have started taking pre-orders at the discounted price of $25 including free shipping. The hardcover edition is $10 more. 
The manuscript is in the final edit stage as of September 1. We are looking for a late October early November 2021 release. 
The cover price of the book is $30 plus shipping. Hardcover is $40.