Well, after fits and starts over several years I think we're finally getting our news/blog under one roof. We'll see how it goes.  I won't be posting our schedule here, since it is elsewhere on the site. I will make note of anything particularly noteworthy.
remember putting out a quarterly newsletter in paper and printer days. I think we were halfway through the third issue when the Mac died. That was, I believe, in 1994. I don't even think we had email back then. Since then I have tried Blogspot, and Mailchimp. They both work fine but every site seems to have a different navigation philosophy and then there are all the user names and passwords to keep track of.
An Afternoon in the 18th century
We have one private event coming up on Sunday that is really interesting. A local businessman and collector of antique papers discovered an artist friend cutting up an old music book to make collage art. This wasn't a printed manuscript but 45 pages  beautifully transcribed with pen and ink. There are two additional pages, unnumbered, bu another hand.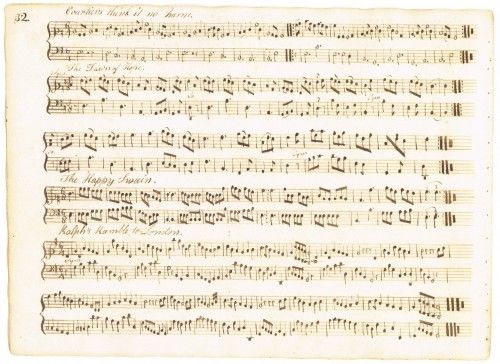 The front is missing so we don't know the date or transcriber but internal evidence shows that the main book is no older than 1788, the year when The Battle of Prague was first published. We have been rehearsing with a cellist and will present some of these tunes at a costumed soiree. (Not just us, the guests are supposed to be in costume as well)